SThree has teamed up with
Q-Park

to offer discounted parking for employees.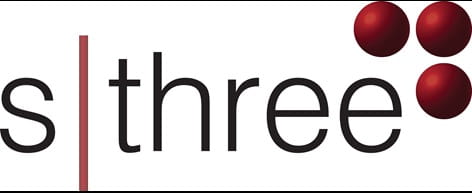 Q-Park is one of Europe's leading parking service providers. Dedicated to better parking, Q-Park stands for Quality in parking and is known for high quality, secure, clean, and well-managed parking facilities.
Having a regular place to park each day makes your commute easier, and with Q-Park the start to your day can be hassle-free.
**New** Improved Renewal Process
Purchase your season ticket online and your ticket will be posted to you. Your season ticket will be automatically renewed without you doing a thing. We'll send you the renewal invoice by email 30 days prior to the expiry of your parking period.
Direct Debit
Why not take advantage of our Direct Debit payment option which will make the renewal payment process completely effortless, simply click here to download.
Please note that if you are purchasing a monthly agreement then a Direct Debit payment is mandatory. Please complete this and send to sales@q-park.co.uk.
Cancellation
Should you wish to cancel the season ticket, please click here giving 30 days notice from the date the new parking period is start.
Book your exclusive discounted parking
To benefit from this exclusive parking offer, you can purchase your Season Ticket online or speak with one of our team.
Purchase your Season Ticket at participating car parks in Birmingham, Glasgow, Manchester, London:
Pre-booking Discount
SThree employees can also get a 20% discount on pre-booked parking. Simply enter code STHREE20 when pre-booking on the Q-Park website to apply the discount.
Terms and Conditions
This offer is only available to those purchasing a season ticket via their business email address. If a personal email address is used, the payment will be refunded. This is to ensure that only employees are able to access this exclusive discount.
Please see Q-Park's standard car park terms and conditions here.
If you have any trouble using this link or buying your Season Ticket online, please email sales@q-park.co.uk.
Q00520332