Q-Park

are offering discounted parking to retail employees at Liverpool ONE

Access your exclusive discounted parking




If you work at a Liverpool ONE retailer, you can park for just £6.00* per 12 hours using a Q-Park Top-up Card.

To benefit from this exclusive parking offer, apply for a Top-Up Card online using the link below. You will then receive an email confirming your order and the next steps.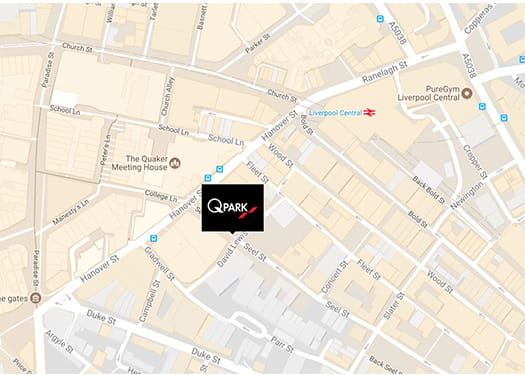 Terms and Conditions
This offer is only available to employees of retailers based in Liverpool, and proof of employment will be required for verification following the purchase. If the purchaser is not verified then the payment will be refunded and access to the car park will not be granted. This is to ensure that only those eligible are able to access to this exclusive discount.
To collect the Top-Up card, take the email confirmation and proof of employment to the

Q-Park

host lodge at Liverpool ONE.
Top-Up cards are subject to renewal every 12 months, at which point proof of current employment will be required again to ensure users are still eligible.
*£6.00 represents the introductory rate. After 3 months

Q-Park

reserve the right to review this.
Please see

Q-Park

's standard car park terms and conditions here.
If you have any trouble using these links or placing your order online, please email sales@q-park.co.uk.